Welcome!
Horse riding club "Western Horse" (Russia, Saint-Petersburg)
Welcome, dear visitors from any country!
We greet you on the website of our stables. "Western Horse" is a family farm, where many kinds of animals freely live. We are not a zoo or that what is called a contact zoo. Fox example, we have the loyal fox Risha, who comes when you call her, and she lives not in the cage, but somewhere nearby.
We offer active 1-4 hour exciting tours for single tourists, couples and even groups up to 20 people.
Our common services:
Wild horseriding through fields, past the forest and the lake. From 2000 RUB / man;
Dogsledding and dogtracking with the rare white syberian dog breed "samoyed" and "husky"; from 6000 RUB / group (2 adults and 2 children). Free photosession included;
Professional photosessions and close communication with other animals: fox, goats, sheeps, rabbits, racoon etc. From 5000 RUB / group; You can watch some our videos on Youtube!
Horseriding studies. From 2000 RUB for a man per hour;
Hotel, spa, belgian restaraunt nearby. A whole-day set of services from 10.000 rub.
You can watch our actual photos at our vk.com page. You do not need to register to watch the photos.
How to get to us (map, address)?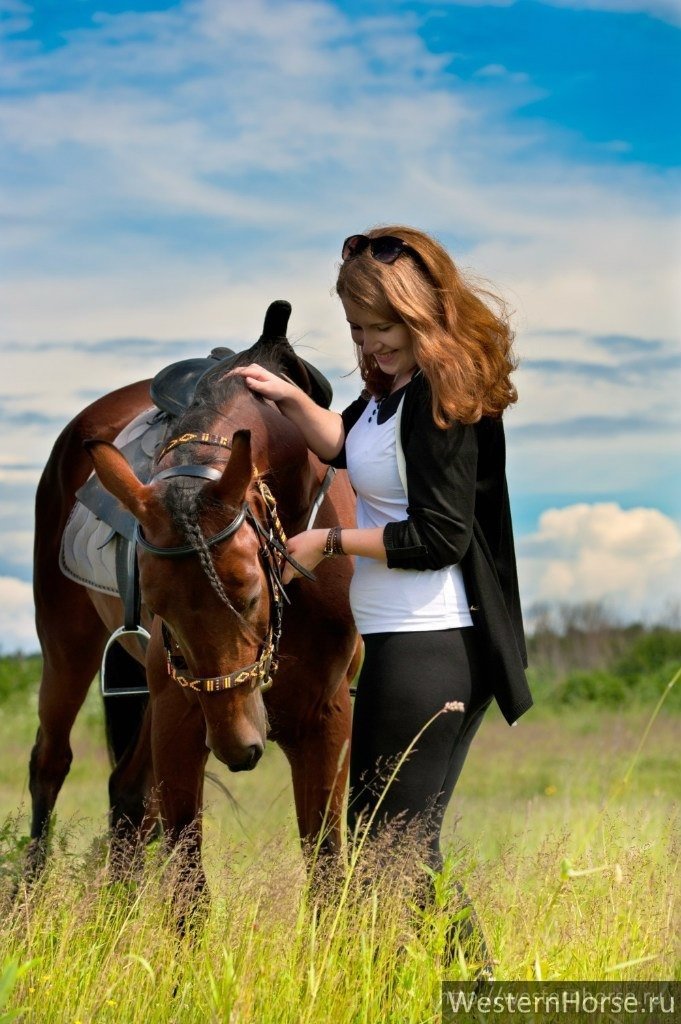 We are located in the nearest suburb of Saint-Petersburg. The farm is situated in the field right between the villages "Raikuzi" and "Innolovo". These are the old Finnish names.
The best way to get to us for a foreigner is to get a taxi. A taxi from any part of Saint-Petersburg to "Raikuzi" or "Innolovo" will cost from 600 (from "Prospect Veteranov" metro station, 30 minutes) to 1800 roubles (from "Ozerki", 90 minutes ). You can order taxi online on https://wheely.com/en/cities/spb, the destination spot is "Western Horse, posjolok Innolovo, ulitza Dolinnaja 0"
Pricing
Price for non-Russian residents is usually the same as for the russians. We don't take anything above.
We accept not only russian roubles (RUB, RUR), but also your national cash. The actual rate is always here: currency rates on 11.12.2023.
Where are you from?
We will gladly meet anyone from the english-speaking or asian country.

If you do not speak english or russian language, that is not the problem!

You can order our service through the translator or in the consierge service. We will do the rest!

And remember, that animals have got their own language, well-known and understandable all over the world. That is the language of kindness. :)

Waiting for you!

Konstantin and Anastasiia,
the farm owners.
We offer to your attention:
Horseback riding;
Individual and romantic trips on horseback for two;
Express training (course);
Learning to ride a horse;
Photosession (Photo shoot);
Gift certificates;
Organization of events involving horses;
Rent horses end sale horses;
Riding on the husky safaris.
Horse riding - is departure on horseback in nature. After a little training and coaching, you derive saddled horse. The trainer shows and tells. (teach) After training, you will go horseback riding accompanied by an instructor-trainer.

Individual and romantic trips on horseback for two - Horseback riding for two.

Express training (course) - the service for those who want to spend a day on the farm. Includes training and horseriding. Duration: 4 hours.

Learning to ride a horse - Horseback riding lessons on the horse. Includes cleaning and saddling the horse. Horse riding in the arena under the guidance of a professional trainer. The duration of an hour and a half hours (1 hour riding on a horse, 30 minutes of training in the use of horse). Optionally, the time can be extended.

Photosession (Photo shoot) - In addition to riding on horseback, we also offer the services of a professional photographer who makes about 50-200 photos per hour. After the walk, we produce a basic or artistic retouching, making collages.

Gift certificates for everyone on a ride or horseback riding lessons on horses. Certificates for dog sledding or dog-trekking (walk with the dogs - hasky, samoyed)

Organization of events with horses and the rental of animals. In equestrian club "WesternHorse" event works Agency which is engaged in the preparation and conducting of celebrations, events or weddings.

Riding on the husky safaris - export of horses and animals in any place in the city of St. Petersburg on your holiday.

The dog sledding is on tour with sled dogs (Samoyed, husky). Learning to ride on a sled. You will be given a team of dogs and sleds. You can ride on their own. The work of the photographer included.

Equestrian tourism in Russia...
Contact information
The time of the office and stables: 10:00 to 21:00 while week (Europe/Moscow time, GMT+3))
Call: +7 (921) 959-94-53 (our common mobile number for order services).
Riding on the husky safaris.
Our animals on the farm.
Rabbits, foxes, dogs, sheep, ponies and horses are one big family. :)
Вступайте в нашу группу вКонтакте, либо в телеграм канал. Мы размещаем новости редко и по делу, а ещё они все интересные и с красивыми фотографиями. :)